INTRODUCTION
We recognize that there is no roadmap that shows the best way to navigate your cancer journey. Your type of cancer and how your body responds to treatment are specific to you as an individual. SOUL RYEDERS is committed to supporting survivors with information to guide you through your recovery and beyond. These resources are compiled from our SOUL STRONG Monthly Workshops. The benefits of additional research and education will provide you with new tools for your tool box of resources to positively enhance your daily life.
SOUL Fit for Survivors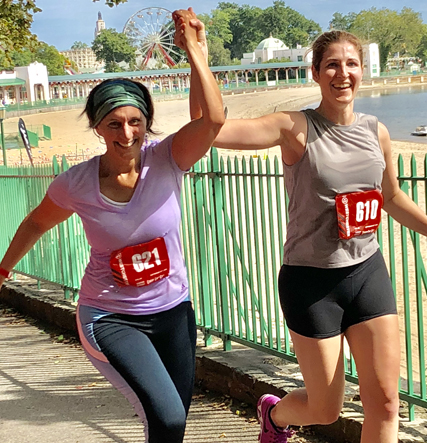 Are you ready to challenge your physical and emotional self with the support of the SOUL STRONG community? Have you been attending Yoga4Cancer classes? Do you walk, jog or go to the gym on your own or with friends?
Learn about the SOUL RYEDERS SOUL Fit program for survivors and talk to those who have made the journey through treatment to participate in organized walks and races. Elevate your heart, body and SOUL by learning more about the benefits of physical activity for your body and mind and get inspired to take the next step!
DOWNLOAD NOW
Yoga4Cancer (y4c)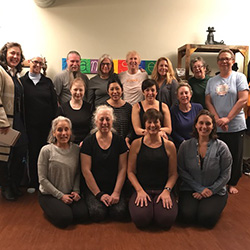 Yoga4Cancer classes are different than other yoga classes and specific for those going through and after cancer treatment. It is a methodology developed by Tari Prinster designed specifically for cancer patients and survivors at all stages of the cancer journey. The classes will invigorate the body, calm the mind, alleviate fear of recurrence and embrace the spirit. Certified Yoga for Cancer instructors provide 3 classes each week, including a new Y4C - Strength class, through SOUL RYEDERS and share their expertise to support where you are in your cancer journey. Poses learned in class can be used to incorporate in your daily practice. All classes are held at Beyond Yoga with Janet, 22 Purchase Street, Rye, NY.
Pilates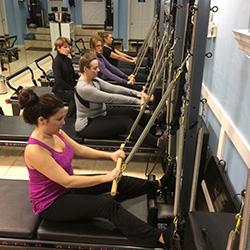 The Pilates method of exercise offers a total body workout enhancing quality of life through improving strength, flexibility, control, coordination, body awareness and stamina. By strengthening your core muscles, every move you make in your daily routine is supported and will transform the way you stand, sit, walk, lift, and breathe every day. A strong body creates a strong mind to function through your daily life with a different outlook. Randee and Tony look forward to sharing their knowledge with each of you.
Nutrition for the Journey from Treatment through Survivorship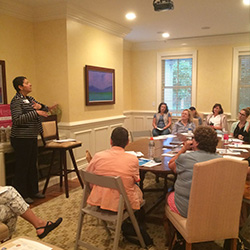 Contact Name:
Heidi Pinsky
Credentials:
MS, RD, CDN, Clinical Outpatient Dietitian, Memorial Sloan Kettering Cancer Center
Website:
https://www.mskcc.org
Heidi Pinsky shares important information about eating well during and after cancer treatment. She discusses specific precautions for immunocompromised patients, as well as managing common side effects with nutritional modifications. In addition, Heidi covers two 'hot topics': supplement use during treatment and the myths surrounding sugar and cancer. Heidi graduated from New York University with a Masters of Science degree in nutrition and went on to Tulane University to complete her Dietetic Internship. She has been a Registered Dietitian for 17 years with an oncology focus for 7 years.
Clean Eating Bootcamp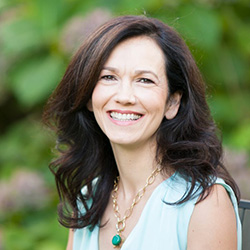 This bootcamp workshop included a hands-on cooking session with Ania. She is deeply passionate about prevention and has taught health and nutrition workshops to inspire and motivate individuals to live greener, cleaner lives. She teaches about clean, whole foods and focusing on planning meals around plants. When we take care of ourselves and are thoughtful about what we put into our bodies, we become more mindful of our impact on our surroundings and how the environment influences our well-being.
Styling Head Scarves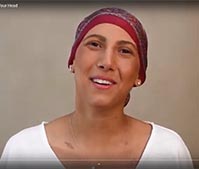 Contact Name: Marla
Credentials: SOUL RYEDERS Client
Watch Marla demonstrate 4 unique ways to wear a head wrap. Video courtesy of Coash Video Productions