SOUL RYEDERS started our first Kids Tri team in 2014 to participate in the Westchester Triathlon's Kids event each September. To date, over 2000 children have participated as members of the SOUL RYEDERS Kids Tri Team and have raised more than $95,000. Our 2021 Kids Team has many of the same fun elements and will be a Run/Walk and Bike event. Keeping the spirit of the Kids Tri alive! It's a great way to stay active, build confidence and give back to the community – values we all want to instill in our children at a young age!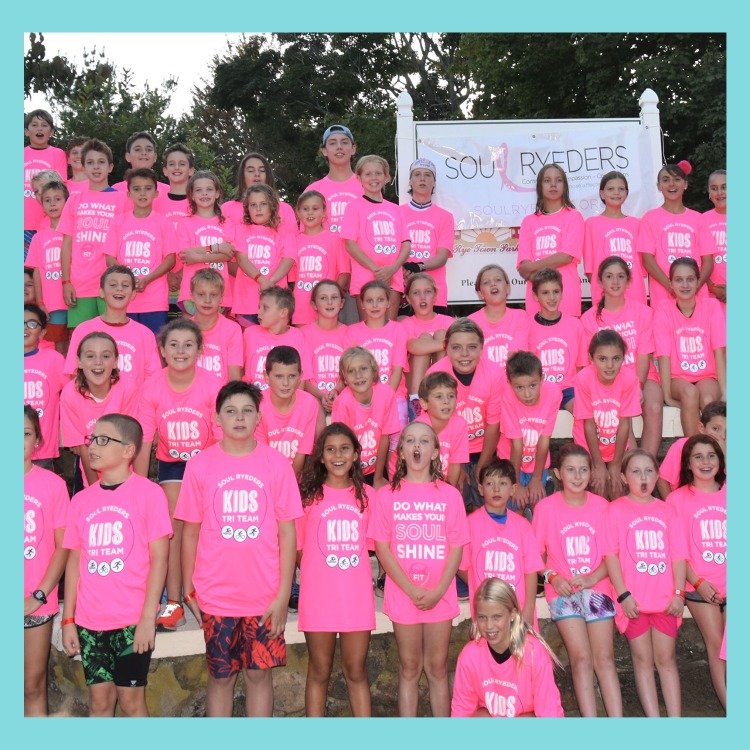 This event can take place anywhere: your backyard, a nearby park, anywhere you choose. Invite a friend or family member to join you – even if they live far away! We can still do this as a team! This physical and inspiring experience offers children the opportunity to take on the challenge of cycling and running competitive distances while raising money to make a difference in the lives of people impacted by cancer.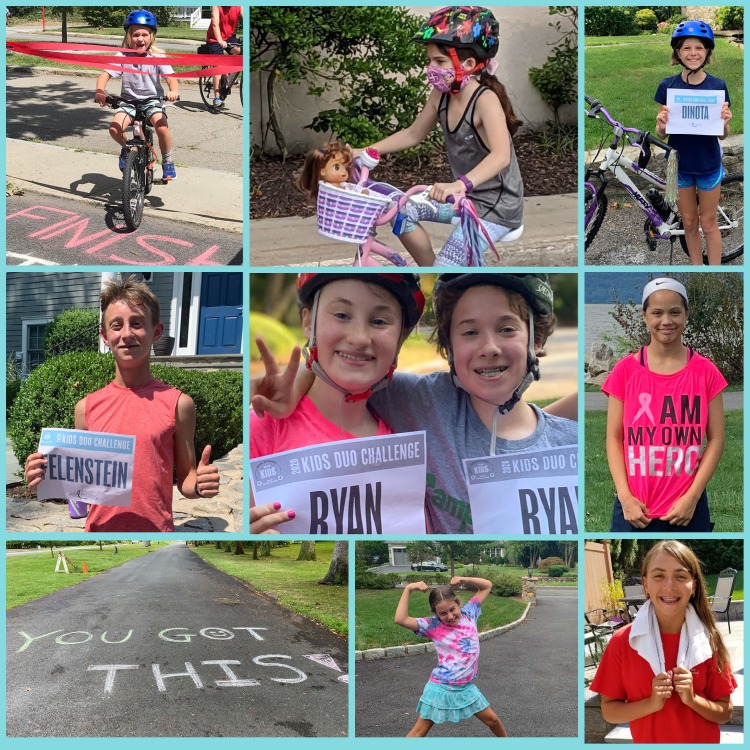 As part of the Kids team, your child will decide whether to do this on their own or with a friend. They can set a date to complete the challenge! Some children may need to work up to their specific distances – and that's great! We have a tracking sheet for your child to measure their progress. After they complete their Challenge, they will send in an "I DID IT" form. Each child will receive a SOUL RYEDERS Kids Team t-shirt, a certificate of accomplishment and an invitation to our end of summer ice cream celebration!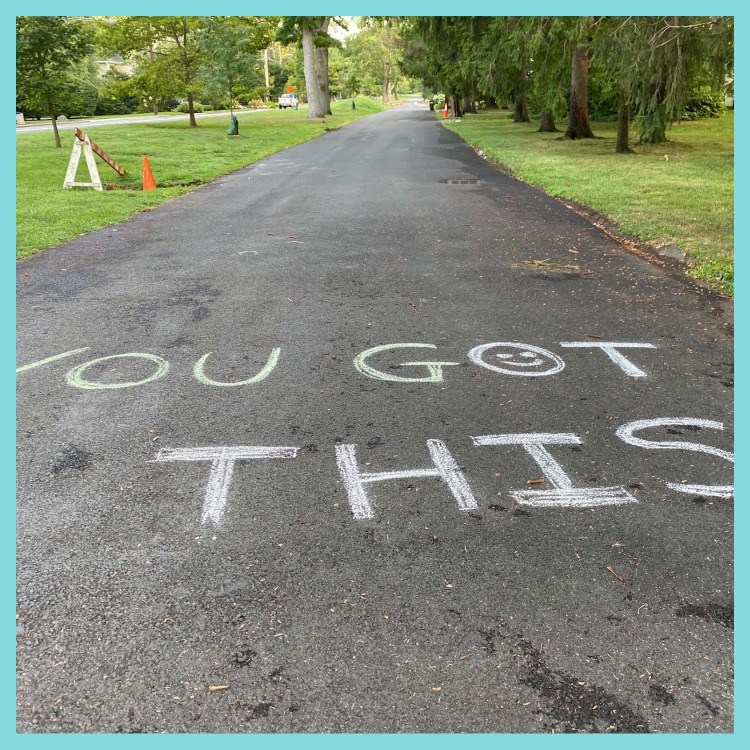 WANT TO SEE SOME SMILES?
Check out our photo gallery of past Kids Teams.
JOIN THE KIDS TEAM!
Don't miss out – space is limited! All the details are here.

"We are going to ride, bike and swim to help the souls of people with cancer."

"
The kids today were an absolute pleasure! When I introduced myself and put out my hand, they all shook it properly and introduced themselves too. They were enthusiastic, fun, and worked so well in the teams they were randomly assigned – the older ones being such good sports at being put in charge of younger ones.  Then after 45 minutes of running around, with their endorphins pumping, they immediately embraced the pediatric cancer survivor and listened intently to what he said. I thought that was so impressive. Then, with food in front of them and at the end of a long day, they were so quiet and respectful to their teammate who sang.  I have only positive things to say about all those great kids!"