Started in 2014, TieTheTownPink began as an annual breast cancer awareness campaign organized by SOUL RYEDERS volunteers, Lisa Dominici and Susan Janart. Now its goal is to adorn the communities of Rye, Rye Brook, Harrison, Rye Neck, the Byram Hills community and surrounding towns with our pink ribbons beginning on October 1st to show our support for individuals and families affected by all types of cancer and to highlight the importance of regular prevention screenings. The pink ribbons show our support for community members fighting cancer, alert residents to the cause and provide a symbol of unity throughout the town. All proceeds from the campaign benefit SOUL RYEDERS' local cancer-related programs and services.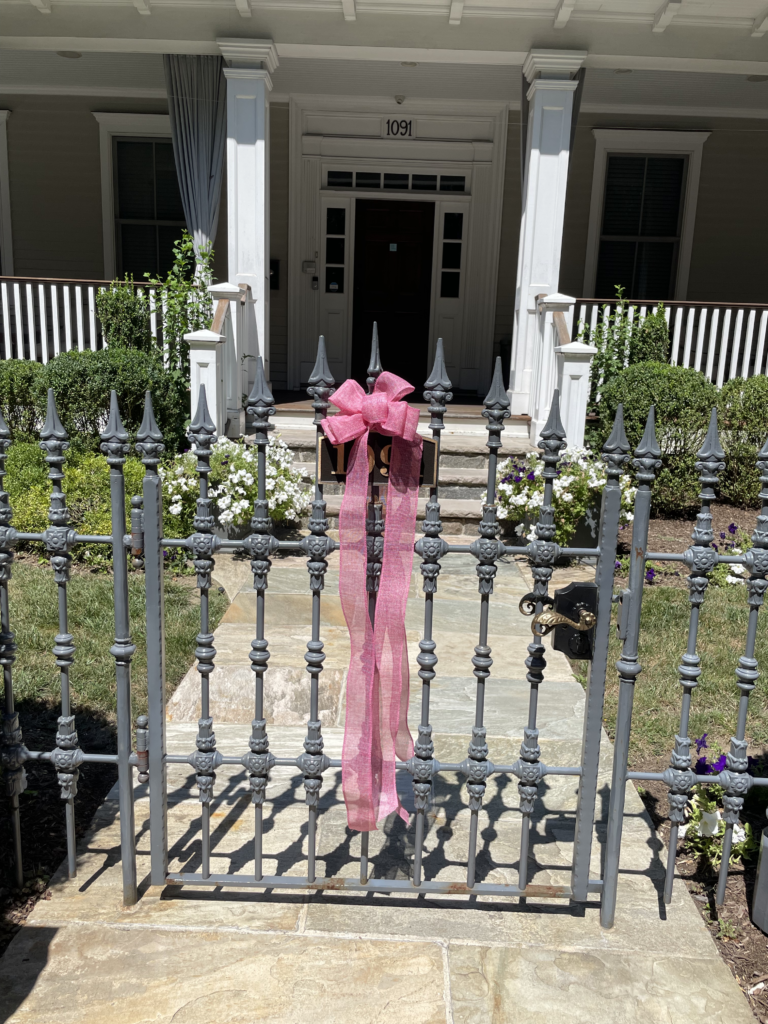 SOUL RYEDERS' TieTheTownPink is an enormous success having sold over 6,000 ribbons since the launch of the campaign. The initiative ties area communities together as close to 100 volunteers give their time to make it a success. These dedicated volunteers tie hundreds of ribbons around trees, telephone poles, mailboxes and lampposts, and on over 360 homes, all to show our community the power of support! TieTheTownPink offers a safe, contact-free opportunity to give back to SOUL RYEDERS and promote hope in our community.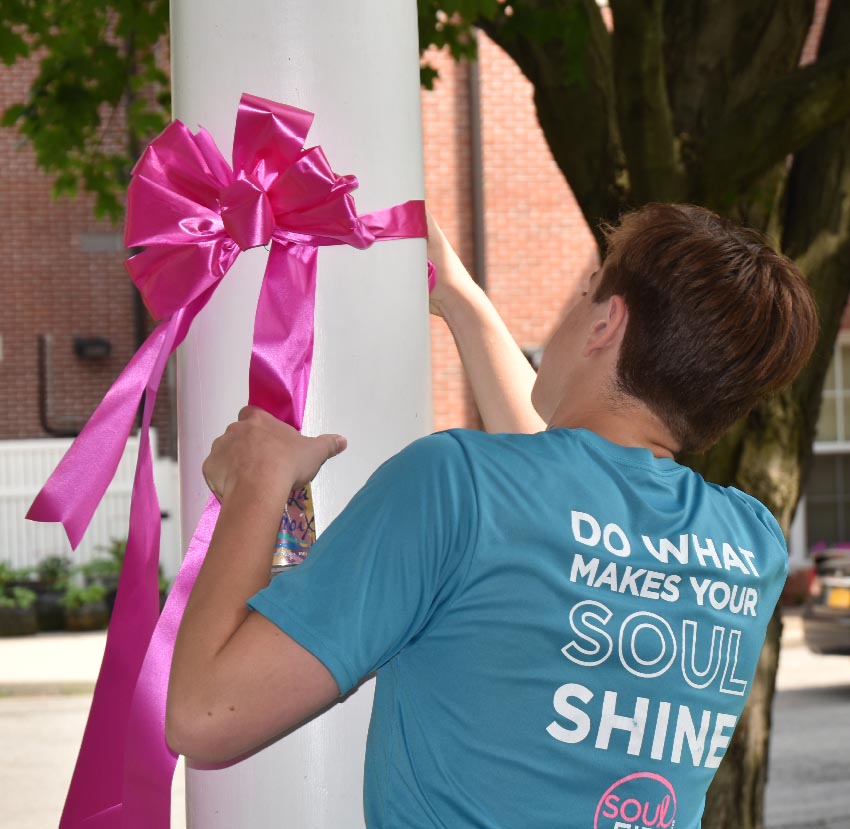 Caring for our environment is an important initiative for SOUL RYEDERS. This year's ribbons are beautiful, vibrant and pink. Made from natural burlap these ribbons continue to be gentle to our environment. Our goal is to adorn our communities with these ribbons for the month of October…place your order today!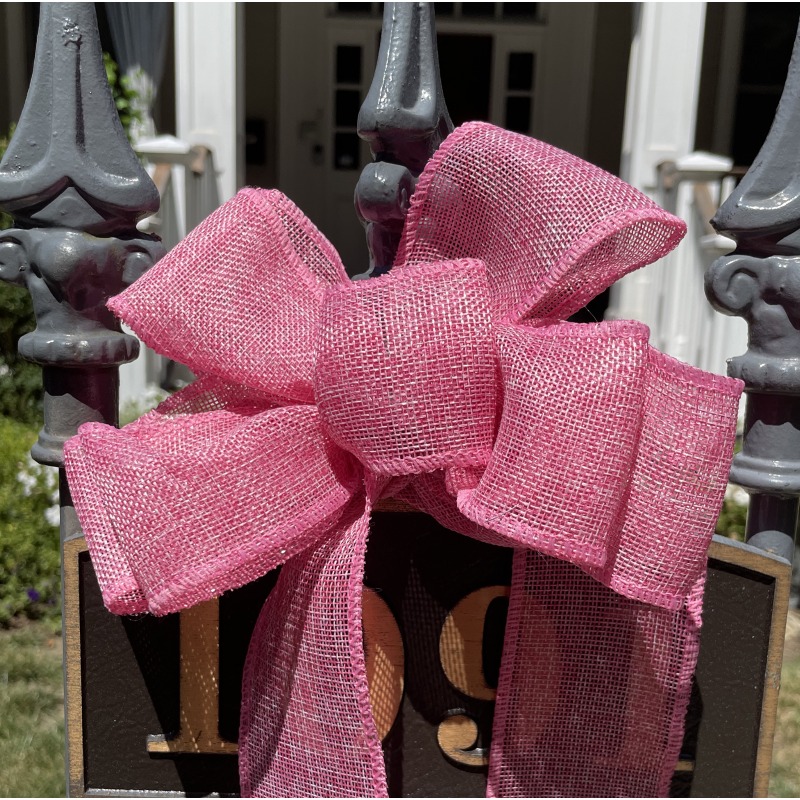 ORDER YOUR RIBBON(S) TODAY!
Ribbons are $25 each and can be tied around your tree, mailbox, bench, front door. Orders placed by the end of September will be delivered and tied on October 1. (Deliveries are restricted to homes and businesses in the City of Rye, Rye Neck, Harrison, Rye Brook and the Byram Hills community).
Order Now
Are You a Business Owner?
Place your ribbon order with us to show your support of our cancer awareness campaign.
Purchase A Ribbon for a Local Park or Public Space in Your Community
You may make this purchase in honor or in memory of someone and SOUL RYEDERS will send a personal note to the recipient.
Volunteer with TieTheTownPink!
Play an active role in the fight against all cancers by volunteering with this rewarding campaign. Flexible and community service hours awarded.