CONSIDER DONATING YOUR EXCESS "LOCKDOWN LOCKS" TO SUPPORT SOUL RYEDERS' STRAND TOGETHER CAMPAIGN!

Part of SOUL RYEDERS' The Wig Exchange, Strand Together is a hair donation program that provides Chemo Diva Halo wigs for our clients – a comfortable alternative to a regular wig that many of our clients wear during cancer treatment. These unique wigs are in high demand and we would like to ensure we have as wide a selection as possible in our inventory to meet everyone's style!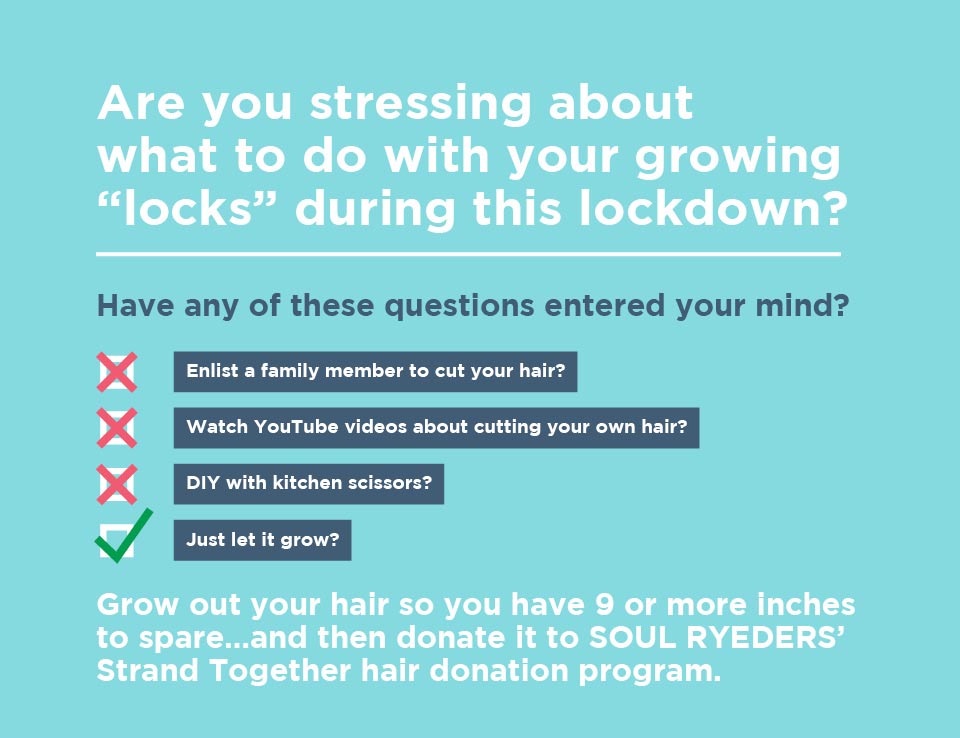 WHAT IS A CHEMO DIVA HALO WIG?
These special wigs are handmade from donated human hair (a minimum of 9 inches) which is attached to a soft piece of fabric and is covered by a hat or scarf. Oftentimes, our clients find them more comfortable to wear than a full wig. The fabric used for the Chemo Diva Halo wig's skullcap is stretchy, breathable and wick-away.


Strand Together hair donations must be cut in a certain way. The amazing staff at The Beauty Bar & Salon in Port Chester, NY, specializes in these haircuts. The Beauty Bar generously donates their salon and staff time every month to host SOUL RYEDERS' Mondays with SOUL RYEDERS program, as well as helping our clients with their other hair and wig needs. Appointments are required for Strand Together haircuts and will be available Tuesdays and Wednesdays.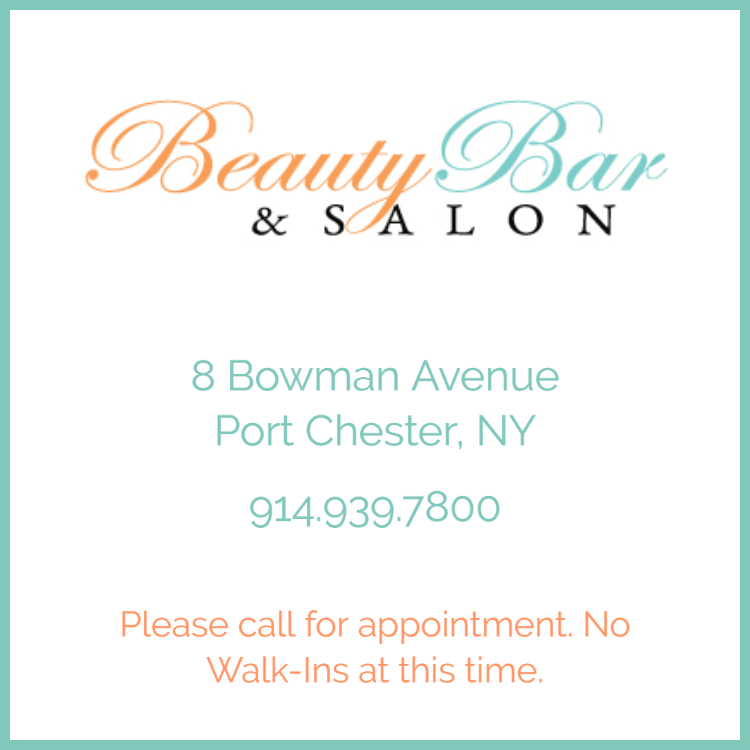 LET'S STRAND TOGETHER AND STAND TOGETHER
LOCKDOWN LOCKS
Together we can help restore confidence
to those experiencing hair loss during cancer treatment.
DONATE
Do You Need A Wig?

Learn more about The Wig Exchange at SOUL RYEDERS and visit our Wig Salon.

Committed to Donating Your Hair?

CONGRATULATIONS! Share your commitment to helping others. Print out our "I AM READY!" sign, take a photo with it and share it with us at @SOULRYEDERS.

FAQs About Donating Your Hair

Have questions about donating your hair? Our FAQs will help answer them.