KIDS TRIATHLON TEAM
SOUL RYEDERS' Kids Tri Team provides a fun way to combine participating in a competitive fitness event while supporting SOUL RYEDERS. Over 100 children have been a part of our team raising more than $20,000 to help those in our community affected by cancer. Our 2019 Team is forming NOW!
ADULT TRIATHLON TEAM
Whether this is your first triathlon, you are a cancer survivor, or a seasoned competitor – the Westchester Triathlon is one of the sport's premier events and it is held in our own backyard in Rye Town Park. Join our team as an Individual Competitor or create a Relay Team in either the Olympic or Super Sprint events. Are you a survivor? Let us know and we will connect you with our support resources!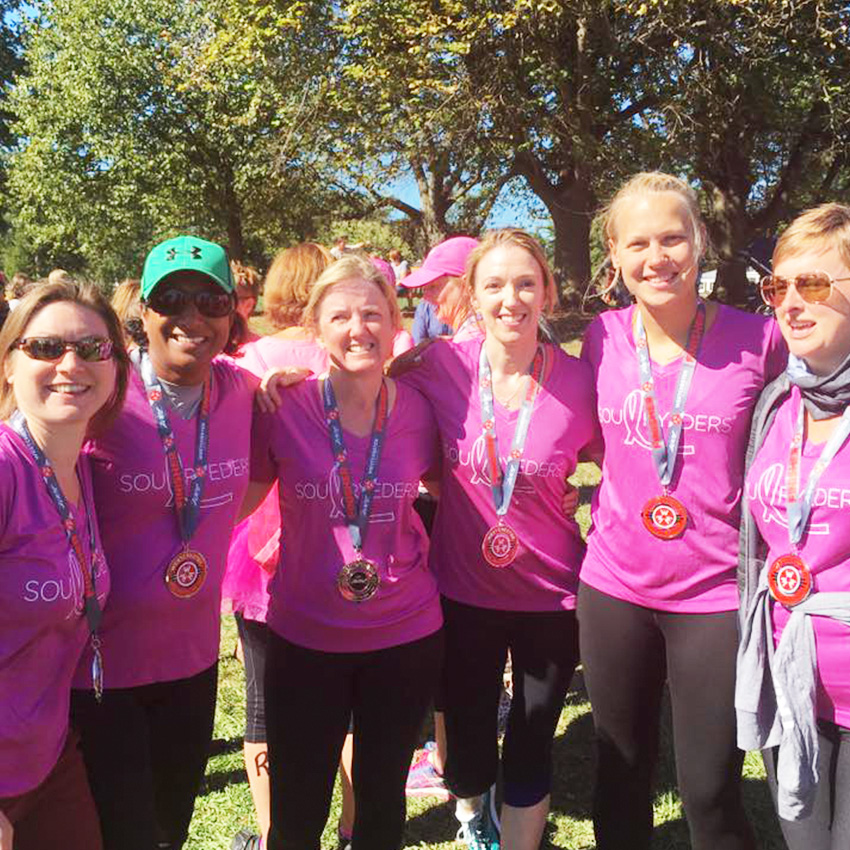 MAKING STRIDES WALK TEAM
Making Strides Walk Against Breast Cancer is a 5-mile walk in Purchase, NY that is open to all ages – a very family friendly event! As a member of our team, you take on the challenges of training, fundraising and crossing the finish line, while having fun and making a difference in the lives of fellow community members affected by cancer.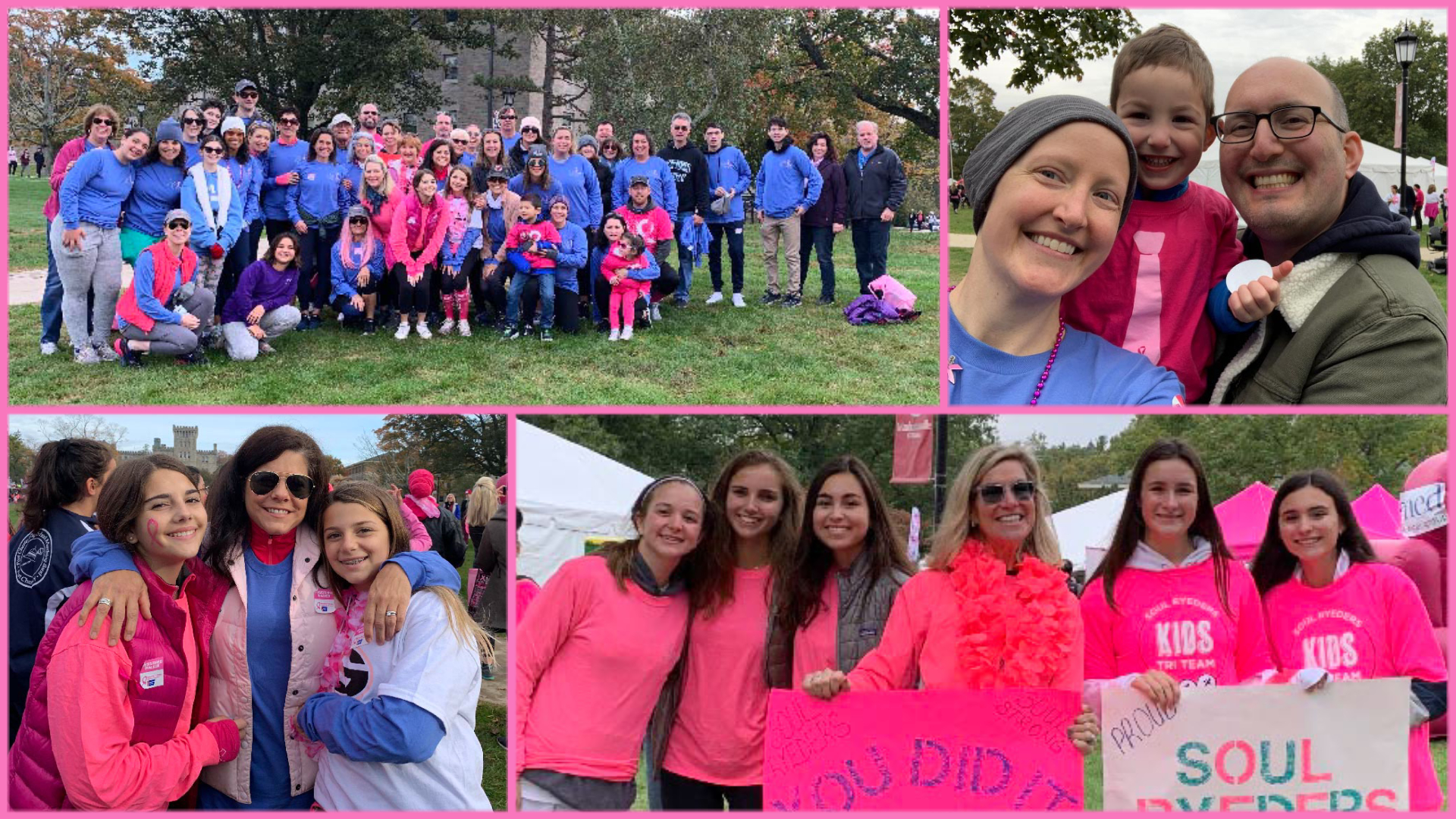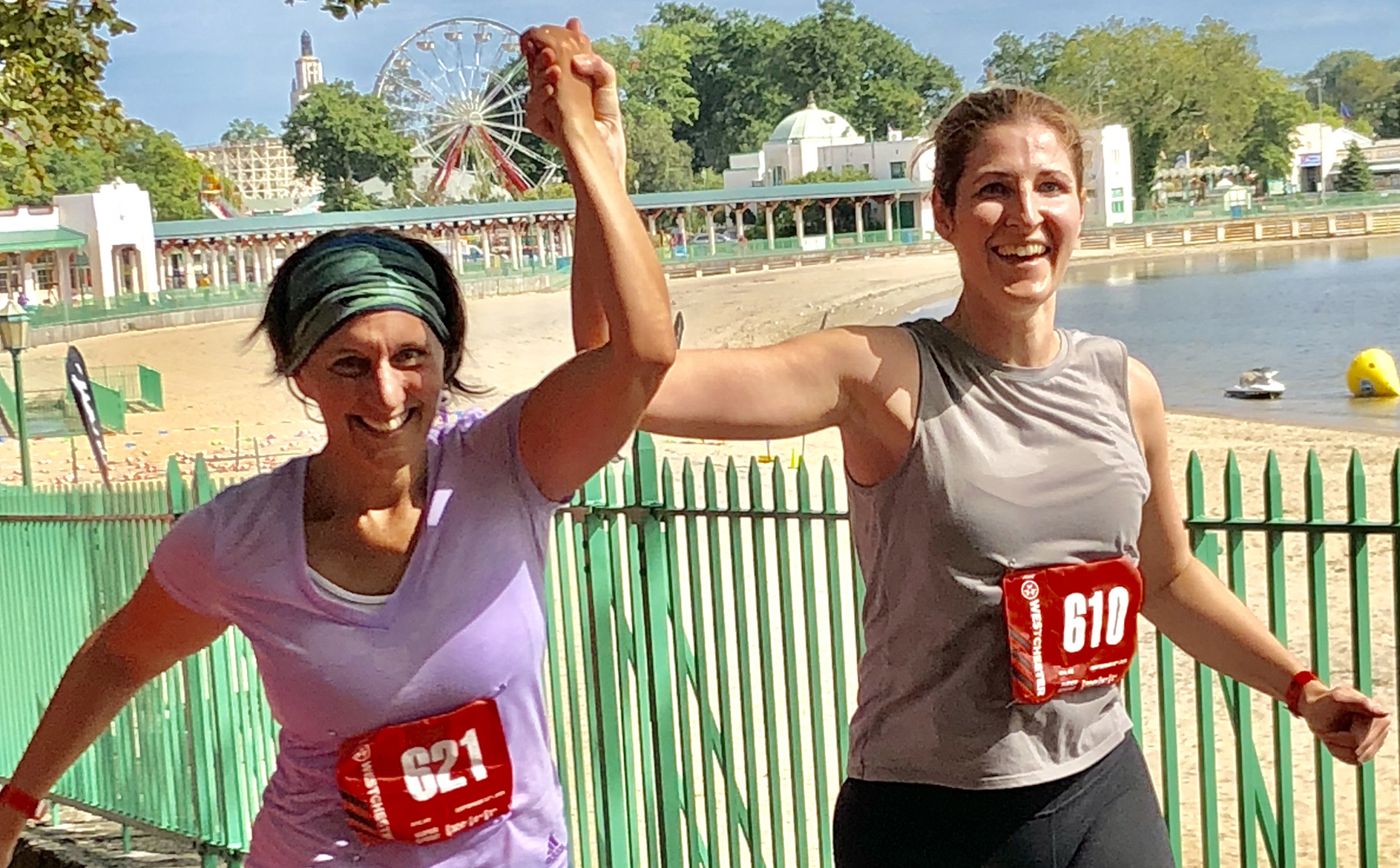 SOUL FIT FOR SOUL STRONG TEAM
Are you ready to move beyond your cancer diagnosis and current exercise routine? Do you want to start running but don't know where to begin? Could you use a mentor to keep you motivated?  SOUL Fit for SOUL STRONG is for you! This spring SOUL RYEDERS is launching a series of sessions geared specifically to prepare you to take the next step with your physical fitness. Personal trainer and LIVESTRONG at the YMCA coach, Amy Gorman, will host classes with expert speakers on topics such as nutrition, stretching, sneaker clinic, and meditation to inspire you to participate in an athletic event of your choice or to meet your own personal fitness goal.
Giving back while doing something to benefit our own health and fitness offers our volunteers a win-win. SOUL Fit allows you to choose a physical challenge that works best for you.
WALKING IN SUNSHINE CHALLENGE
Set a mileage goal that works for YOU! Get outside, get active. Walk together apart this summer – we'll cheer you on!
KIDS DUO CHALLENGE
Summer 2020 – Stay Active and Have Fun! Track your progress, live training sessions. Join with a friend or neighbor!
MAKING STRIDES WALK
Join our team and walk together to show your support for SOUL RYEDERS.
SOUL Fit for SOUL STRONG
A series of sessions geared specifically to prepare you take your next step towards your fitness goals.

"I hadn't really found my place in the community until I joined this team."

"Thank you to all my "Soul Sisters." This has been a very emotional year and a half for me. You guys definitely ease the pain. I am so blessed to know each and every one of you! Thank you all for everything you do in participating with this fantastic organization. I would be lost without you. Thank you, thank you, thank you!"