Cover the Court with Coins is a fun and joyful fundraiser which challenges children to cover a tennis court with their collected coins. This event brings people of all ages from Rye and surrounding communities together to demonstrate that everyone can make a difference and no amount is too small. This event is held on a Saturday at the tennis courts of Rye Recreation. Some who collect coins simply deliver them to us with their best wishes while others can spend hours making intricate, creative designs on the court.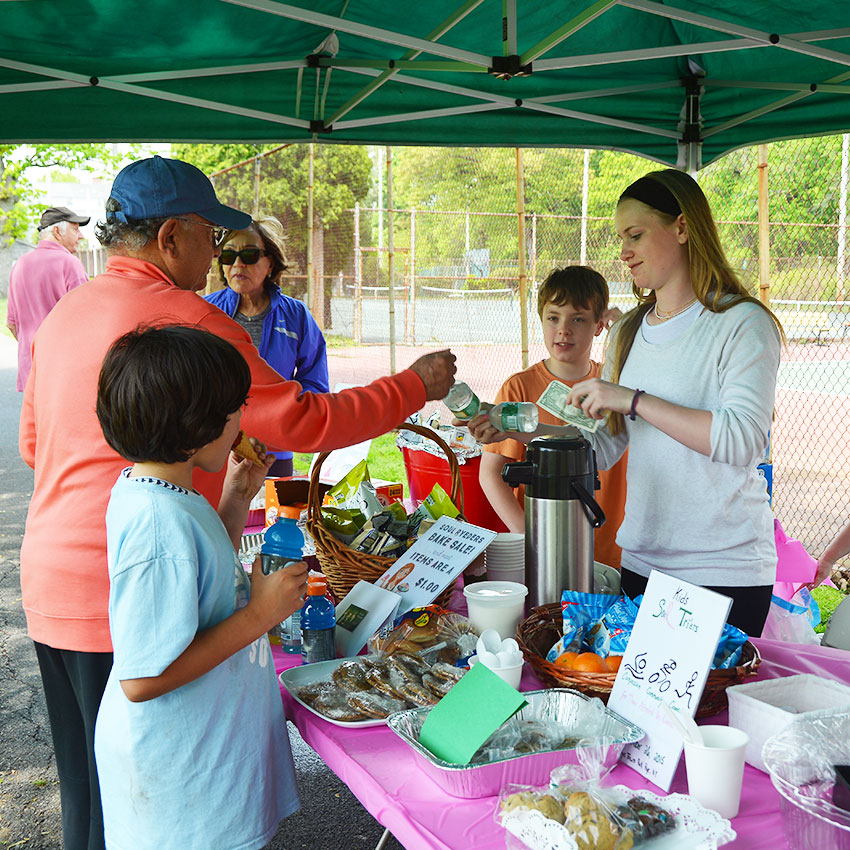 Volunteers of all ages participate in this multi-generational, collaborative event including many of the local high schools' Cancer Awareness Clubs. The members of these clubs are instrumental in organizing the event from promoting the event beforehand to helping the children spread their coins around the court to collecting every last coin at the end of the day. By participating as a volunteer, children and adults alike show their support for SOUL RYEDERS and can earn valuable community service hours required by many schools.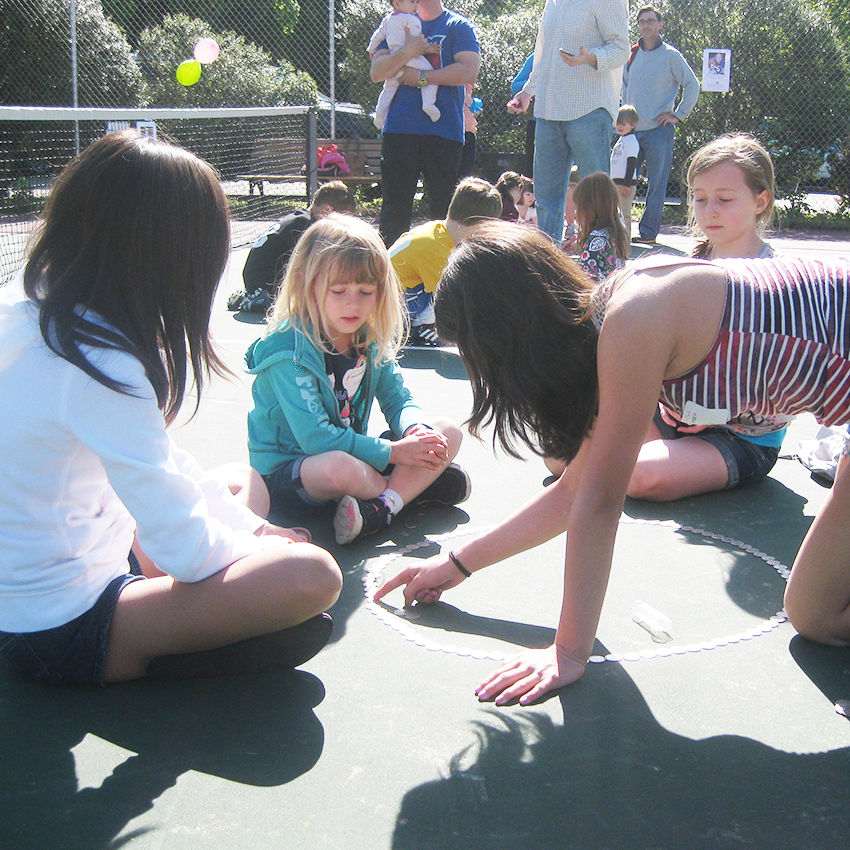 Who can collect the greatest amount of coins? Cover the Court with Coins is a great opportunity for school and community organizations such as varsity sports teams, Cub Scouts, nursery schools, religious youth groups to come together and create mini-competitions among each other! Contact us for more information on how other groups have held competitions or how your group can have an impact on this event!
This event takes a many hands to be a success! Help promote the event in the weeks leading up to it, help set-up the event, work the bake sale, help lay out and collect the coins. If you have time to give, we have a job for you!
Be a part of this year's Cover the Court with Coins event!
Sign Up
WANT TO HELP WITH COVER THE COURT WITH COINS?
Many volunteer opportunities are available before and during the event.
HELP IS NEEDED AT OUR BAKE SALE!
Donations of homemade and store-bought items are needed for our on-site Bake Sale.
CAN'T ATTEND THE EVENT, BUT WANT TO HELP?
Sponsorship opportunities of various levels available and donations accepted prior to the event!