Are you a seasoned triathlete or new to the sport? SOUL RYEDERS Adult Triathlon Team is for those who want to meet the challenges of triathlon training while dedicating their race to help those in our community affected by cancer. The Westchester Adult Triathlon is open to participants 15 years and older and can be done as an individual or as a part of a relay team. The fundraising commitment to SOUL RYEDERS is $150 per participant to support our programs. This is in addition to the Westchester Triathlon registration fees.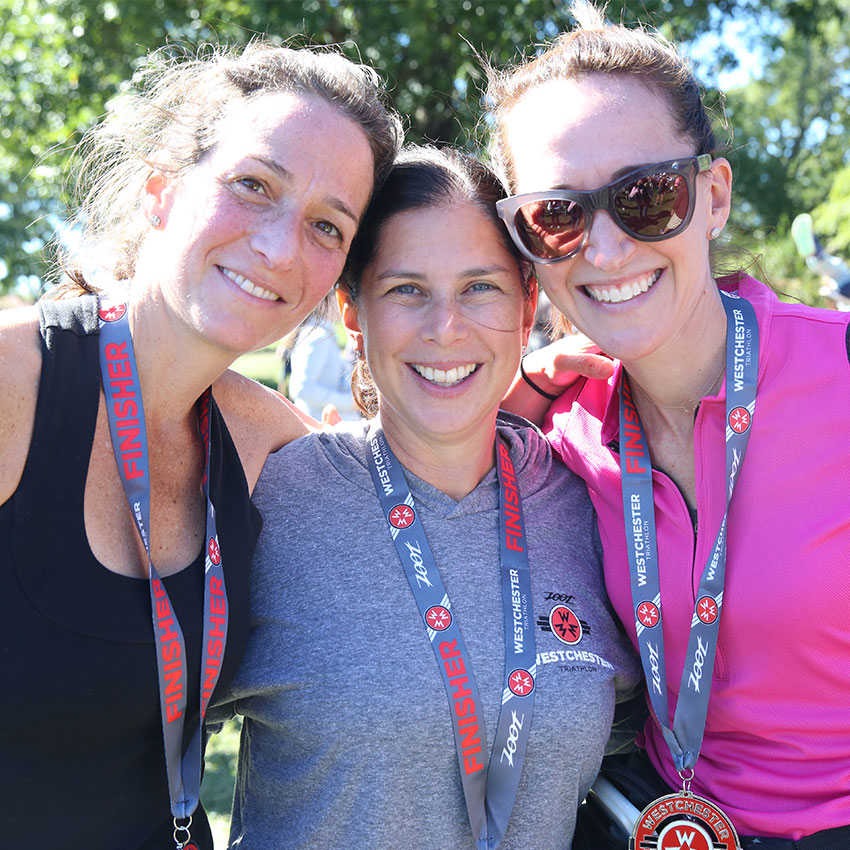 The Super Sprint triathlon is perfect for someone new to the sport or to complete your tri training calendar. The distances are shorter and more manageable: swim 300 yards in calm, shoulder-high water, bike 6 miles on level terrain, and run 1 mile on a closed course through the famous Rye Town Park chute to the Finish Line! Participate on your own or create a relay team with friends. Spectacular views of the Sound along this entire race will inspire you to keep going!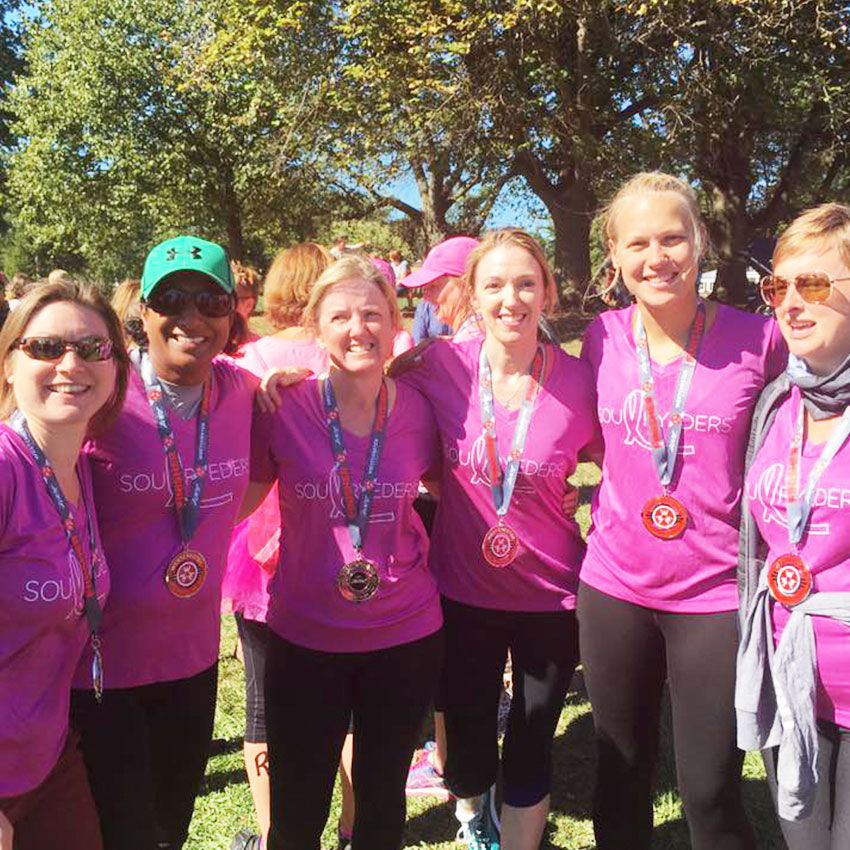 The Olympic distance triathlon is both a beautiful and challenging race and one that you can do as an individual or as part of a relay team. Challenge yourself in an 0.9 mile open water swim in Long Island Sound, conquer Clair's Climb and 25 miles on your bike, and hear the cheers as you run 6.2 miles tofinish the race down the chute in Rye Town Park. This race takes you through iconic, scenic areas of both Greenwich, CT and Rye, NY including Playland and Milton Point.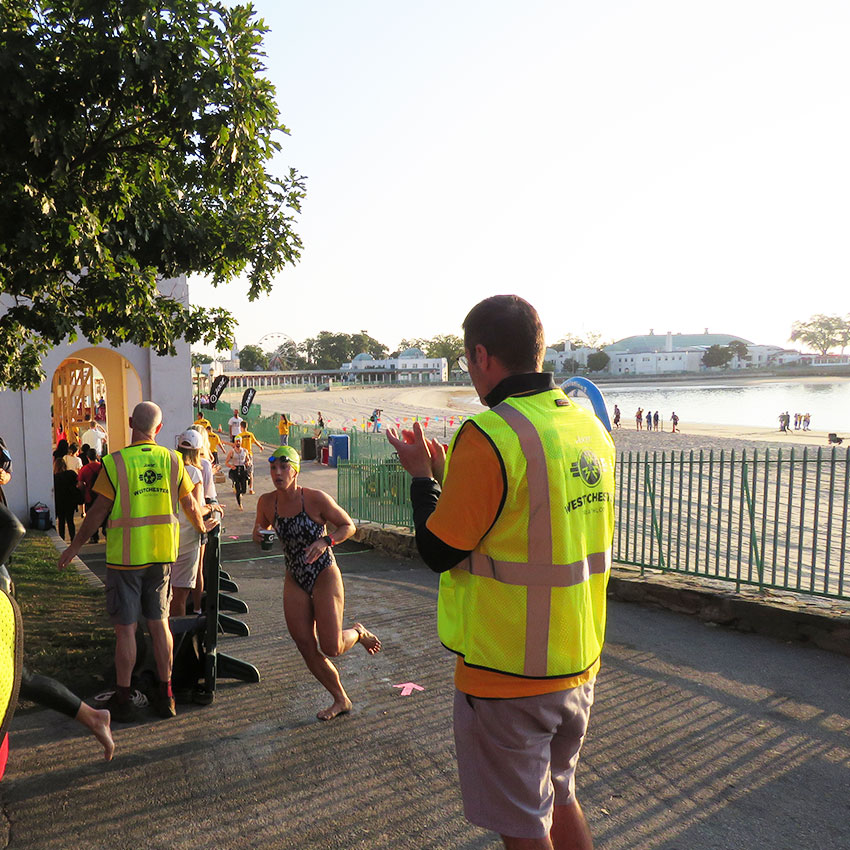 Thank you for your show of strength as you take on this challenge and demonstrate your commitment to supporting those in our community fighting cancer.
Register Now
WANT TO SEE SOME SMILES?
Check out our photo gallery of past Adult Tri Teams.
NEED HELP FORMING A RELAY TEAM?
Let us know and we will help put one together.
INTERESTED, BUT NEED MORE DETAILS?
Our FAQs will answer many of your questions.